Winter has arrived, which for many of us means the headache of driving. But for kids it means snow days, lots of hot chocolate and fun winter crafts! Don't have any in mind quite just yet? Here are five ideas to get you started on your winter fun!
1. Snowman Marshmallows
This is a super fun, wintery craft that is also a tasty treat afterwards! Place three jumbo marshmallows on a plate for your child – this will be the snowman's body. Add chocolate chips for the snowman's eyes and buttons, and a butterscotch chip for the nose. Once your child has put together his or her snowman, stick the whole thing into the microwave for about 7 seconds. Take it out and place thin pretzel sticks for the snowman's arms. Your child's craft is complete and their gooey treat is ready!
2. Snow Ice Cream
It's never too cold for ice cream! Have your child scoop up some fresh, CLEAN snow in a cup (enough to make 4 cups of snow). You will then need:
• ½ cups of half & half or whole milk
• ¼ cup of sugar
• ½ tsp. of vanilla
• 4 cups of clean snow
Once you and your child have retrieved all the ingredients, you are now ready to start making! Blend the milk, sugar and vanilla together until the sugar dissolves. Mix the 4 cups of snow and stir until you get the same consistency of ice cream. To make your snow ice cream even better, feel free to add any syrup and toppings of your child's choice! Enjoy!
3. Spa Day
Too cold to go out? Treat your girls to some quality time and do a spa day right from home! Being a girl, I always loved doing a mani and pedi with my mom. Pick out some fun holiday nail polish, enjoy a facial and drink a cup of hot chocolate! You can even put in a holiday movie of your girl's choice and enjoy a day of relaxation!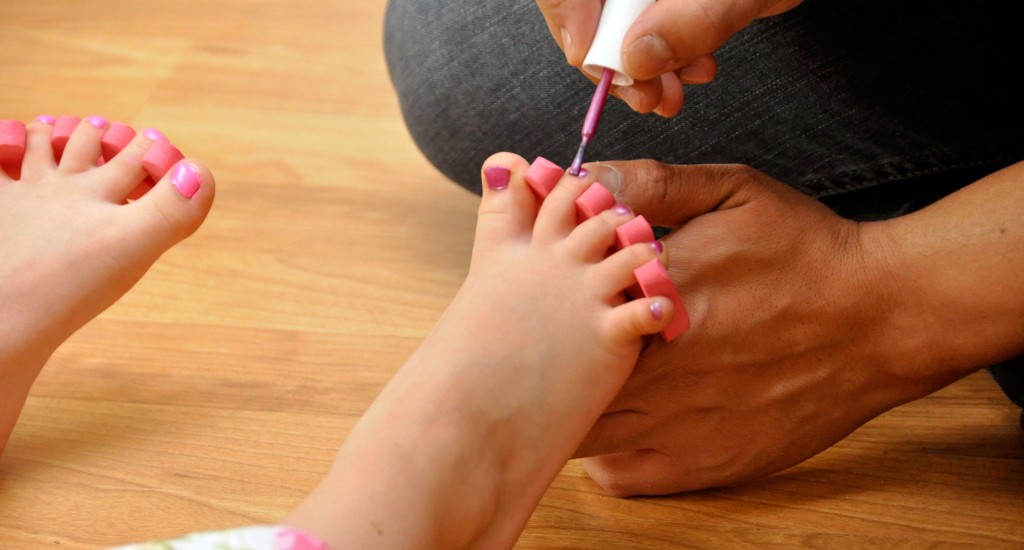 4. Sock Toss
Here is a fun activity for the whole family to do! Arrange laundry baskets or buckets in the middle of your family room or living room. Stuff socks into balls and shoot to get the socks into the buckets! Whoever gets the most socks in the basket in a certain amount of time wins!
5. Snow Day Tradition
 Does your child just absolutely love the traditional snow day? Sledding, building a fort and making a snow angel? Then, why not? It's never too traditional to play in the snow. Plus, it's only here for so long! Bundle your children up in hats, gloves and giant jackets, and they're good to go!
Here are just five activities to get you started on your holiday fun with your child! For more ideas and fun activities, click on this link below!
http://herviewfromhome.com/36-snow-day-activities-and-ideas-for-your-kids/